Set up on 6 March 2000, this program focuses on preparing our young adults to be gainfully employed in the community or work in a sheltered workshop for those who need ongoing training and support.
1. Employment Training
The employment training is a continuing program for our trainees 16 years old and above who are able to move, feed and go to toilet independently.  The training program includes:-
a)    Job Skills
e.g packing, sealing and assembling to improve dexterity and widen their job experiences.
b)    Work ethics and work-related behaviours
e.g  punctuality/attendance, relation with co-workers, social communication, ability to follow instructions.
c)    Work Learning Experience
The trainees receive on-the-job training when suitable job placements are available in the community to enhance their skills.
2.  Supported /Sheltered Employment
Upon completion of the employment training program, trainees who are not ready for open employment are employed in PKIK Worklink Sheltered Workshop.
a)  Supported Employment 
Competitive employment within the community for persons with learning disabilities is referred to as "Supported Employment".  The clients who are placed in regular jobs receive training and continual support from our staff and families as long as necessary in order for them to maintain employment.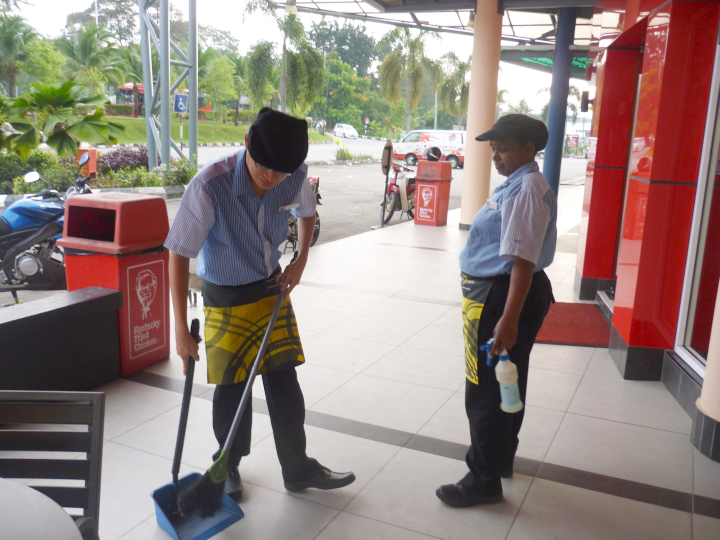 b)  Sheltered Workshop –  The workers are placed in 5 Work Stations: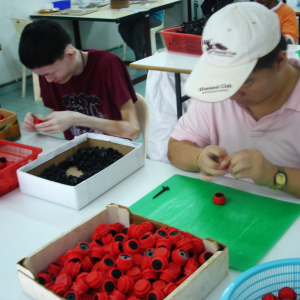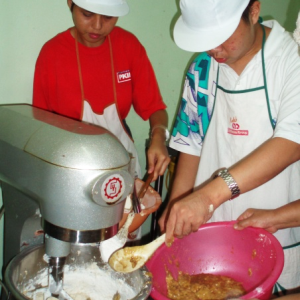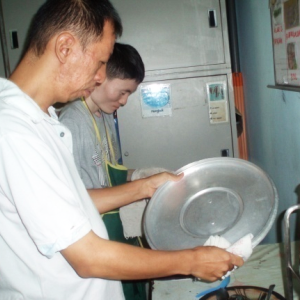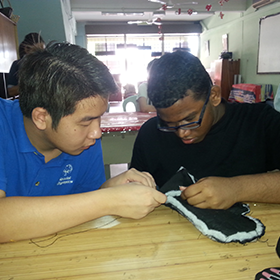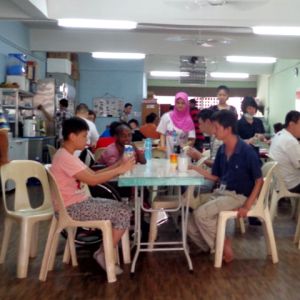 Employment Training Program (ETP) at PKIK Worklink